Creol Picked The new KreyolCuisine
This fall we released a new version of Kreyolcuisine.com. We wanted to give you a more user-friendly environment and a site that is easier to navigate on mobile devices. Now you can install your iPad on the kitchen counter and prepare your meals by following the instructions without cluttering your workspace.
Kreyolcuisine.com was created to share recipes from the Creole world. Most recipes are family recipes or submitted by chefs from reputable restaurants. There are also some that are adapted from magazines or cookbooks. In addition, we want people to share their family recipes since there are several ways to prepare the same dishes.
Kreyolcuisine.com is your window on our culture so if you want a recipe, do not hesitate to ask - we will make an effort to publish it. We added a section dedicated to our Community on Facebook and Pinterest as well as some helpful videos on Youtube. Do not hesitate to consult our Community section as often as possible. Finally, we are currently working on a new Facebook page to incorporate new features that will complement what you find on the site.
Finally, I take this opportunity to share with you my experience at the Omnivore party which was held in Montreal last August. It was a perfect opportunity to be inspired by internationally renowned chefs, and discover flavours and creative combinations that will please. Such events enable us to learn about new cooking techniques and develop ones palate, because these chefs are experimenting with products and have great ideas for entertaining with class. Small negative note was the absence of a chef of Creole tradition. It would have been interesting to see one presenting our Creole cuisine.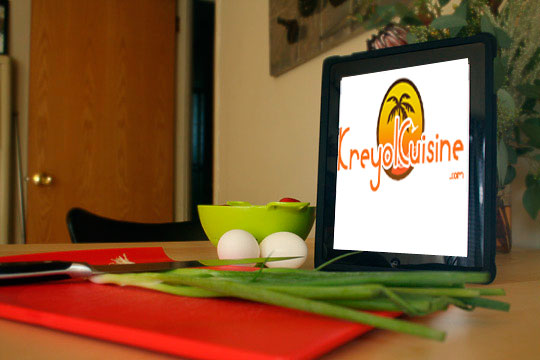 See all our Creol Picked
Browse through our favorites
For best results, you need to tame your vegetables.