Creol Picked Kiano Restaurant
West Indian restaurant nestled in the heart of downtown Montreal, close to major streets such as Sainte-Catherine street and Sherbrooke Street, the Kiano offers an enjoyable dining experience. The word is translated into Swahili Kiano the expression WISE PERSON'S TOOL.
The Kiano has established a level of service that gives West Indian food all its glamour. At lunch time, you benefit from a cafeteria-style service, so you get fast service, appropriate for workers who often have less than an hour for lunch. In the evening a la carte service and a table d'hote allow you to enjoy your meal in a refined decor or on the terrace which is situated at the rear of the building. Sometimes, entertainment with Caribbean or African flair plays during your meal.
The chef at the Kiano suggests the following recipes to try at home and that you can try next time you come through downtown Montreal. The restaurant Kiano closed during Fall 2011.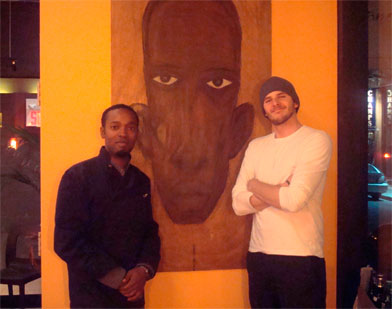 See all our Creol Picked
Browse through our favorites
For best results, you need to tame your vegetables.