Creol Picked Finally, summer is here!
Now that summer has come and having celebrated Father's Day a few days ago, it's time to enjoy the warm weather and prepare to celebrate the many national holidays that will likely end under a sky of fireworks.
Beside the popular Bar-B-Q, why not invite friends and family in a public park or on the beach to enjoy a picnic.
Some might think that a picnic is more trouble, but think again. Distribute the different parts of the meal among the guests; someone for the salad, another for sandwiches, others for desserts, tapas and drinks.
Then, apart from the plates and utensils, get a cheap shower curtain to put under your tablecloth or blanket to protect it and also keep your rear end dry. Being ready for any spills that may happen, especially if children are participating, disposable baby wipes and a roll of paper towels are more than welcomed. And finally, out of respect for the site and other users of the place, do not forget to carry a trash bag to bring your waste back with you.
On a different note, the team behind Kreyol Cuisine wants to thank you, now that you are 2 000 to follow us on Facebook. It's 2000 people who share Kreyol Cuisine's recipes among their friends and acquaintances. 2 000 thanks to you.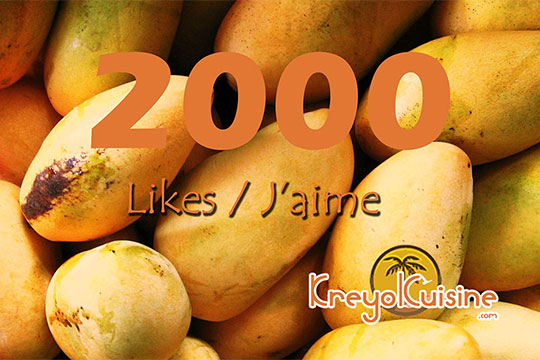 See all our Creol Picked
Browse through our favorites
For best results, you need to tame your vegetables.