Creol Picked Rediscovering Giraumon soup
Every year, we gather at my mother's to take part in the January 1st meal. Et tel tous les premiers de l'an, le plat de circonstance est la soupe giraumon (soupe joumou pour les intimes). And as every first of the year, the dish is the all eventful giraumon soup (soup joumou for short). It's a dish with a unique flavor that I think, kick start the year in style.
Giraumon soup is a reminder of the history of Haiti's independence took away on the 1st of January 1804. The former slaves consume the very soup that had been forbidden to them during their servitude. It's the memory of being the first people of the Americas to gain independence, that Haitians reconnect with, from generation to generation. It is a Haitian tradition that is shared with the family. However, there is always enough soup to serve the friends and people who come by to wish us a happy new year.
This soup is delicious and rich in history is an emblem of blessing. In addition, it is a nourishing way to lighten the end of the multiple rich and heavy holiday meals.
Here we are sharing, on Kreyol Cuisine, the version of giraumon soup recipe that was given to me by my mother.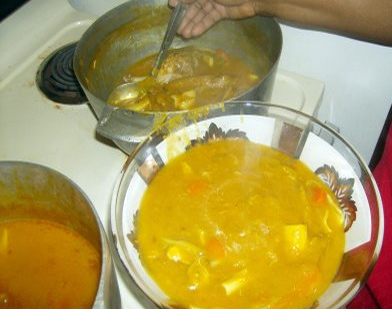 See all our Creol Picked
Browse through our favorites
For best results, you need to tame your vegetables.