Creol Picked Already Christmas
While the December solstice is on the 21st, winter is already here and for people who live in Nordic countries, brrrrr ...
Once Halloween (or Day of the Dead) has past, merchants bombard us with Christmas decorations, gift ideas and holiday menus, warning us, by the same token, of the coming of cold weather. To keep warm, enjoy a good Cuban hot chocolate or some African mocha and for some energy, to shovel your driveway and stairs, make a plantain porridge bowl. And why not share with your friends and neighbours.
Some people may prefer to escape to greener pastures and to head for the sand and sea. Winter getaway suggestions abound. Belize, Guadeloupe, Martinique, Haiti, Mauritius, Reunion Island, Jamaica, Cuba and so on. In fact, a friend went to Guadeloupe lately and her trip was splendid. You can visit the following Pinterest board which has some photos that she generously shared. Be careful, this might give you the desire to spend Christmas under the sun this year. Obviously, the lucky ones already living in countries that do not know winter, send us photos (noel(a)kreyolcuisine.com) of your Christmas past and we will share them with our fans and readers.
Still with regard to Christmas, a holiday that I like to celebrate with family. It gives us the chance to come together, around a bountiful table and share stories of our lives. Being very busy, it is one of the few moments we have to meet and gather. If youÊare like me, you probably enjoy making recipes you normally do not have time to prepare. For me, my favorites are Haitian griot, Haitian patties and djon-djon rice.
In addition, this year, deciding to cut down on my gift budget, I chose to offer homemade gifts. Some lucky few will receive a jar of lemon curd, a box of dous or an excellent bottle of Kremas.
With that, spend beautiful holidays and you rely on kreyolcuisine.com for a fabulous meal.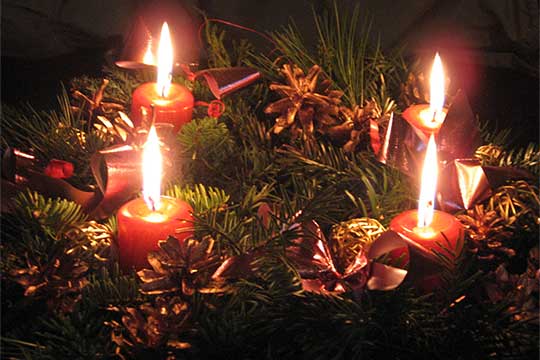 See all our Creol Picked
Browse through our favorites
For best results, you need to tame your vegetables.