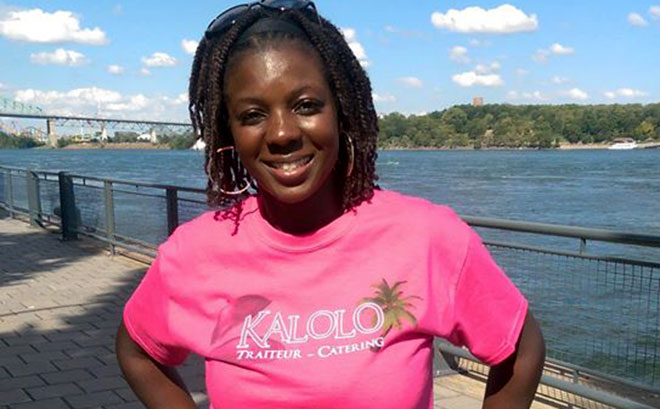 Kathleen, of Haitian origin, is the proud owner of Kalolo Catering.
What kind of experience, background, and education do you have?
I developed my experience while I made replacements in a friend's restaurant. It was while working in her restaurant that I got hooked on gastronomy.
Why did you choose catering as a career?
I chose to be a caterer to expose the dishes of the country of my parents. I have been providing catering services since 2014. Taste of Carribean and Montreal's Reggaefest are events where I have been able to showcase my culinary talent. These experiences have opened doors for me.
What are your services?
I do office parties, house parties, baptisms etc. I provide meals for large and small gatherings, according to the needs of my clients in and around Montreal and Laval. All dishes are prepared in my large kitchen.
What do you specialize in?
My specialties are my rice, chicken and griot and finally my shrimp rolls.
What's your favourite dish?
I love banann pezé with pikliz.
Where do you get your inspirations?
The Internet provides a wealth of ideas. That's where I take my inspiration.
Can you share an event-planning tip with our readers?
When planning an event, it is important to start early to ensure that you have all needed ingredients.
Kalolo Catering provides catering services in and around the Montreal area. If you are interested and live in the Greater Montreal area, you can contact Kathleen at 514-213-4236 or on Kalolo Catering Facebook page.